Home
Choose a state to see state requirements and approval information for that state.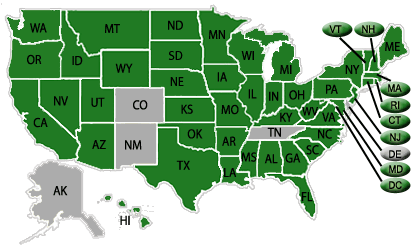 Click a state to continue
Requirements are based on state and county regulations. Click your state to determine if our course meets your state's requirements.


Click on your state to find out more information about state requirements or minimum ages to bartend.
Minimum ages to bartend
---
* With supervisor that is 21.
** Unless local ordinance has higher requirements. 21 in Chicago.
---